Sun Stone | Aromatherapy | Necklace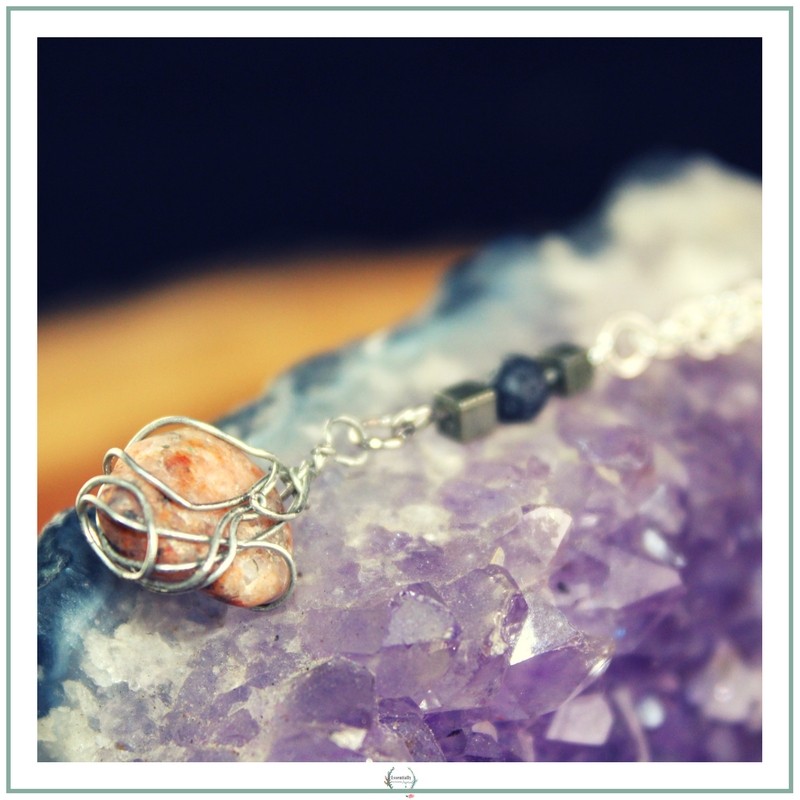 Giving off a bright and cheery glow of good vibes, the Sunstone crystal is the perfect sunblock to protect a sensitive spirit from our toxic and imperfect world. Sunstone Meaning Possessing energy as bright and cheery as its vibrant aesthetic, the Sunstone crystal meaning is linked with the playful whimsy of childhood. While maintaining the daily stress of adulting in the modern world, Sunstone reminds us to keep a healthy balance between career demands and fun in the sun. First discovered in Norway, the Sunstone crystal is linked with ancient Norse texts that reference the Vikings using it to navigate the seas. Thanks to tiny particles of Hematite, Sunstone gets it distinctive shimmer from light-reflecting properties, which these famous seafarers used to catch rays of light from the sun, the undisputed GPS of Mother Nature.
With the radiance of the sun and the fire of the solar ray, Sunstone carries the energy of Ra, the sun god, whose energy brings all potential life from within the Earth. It is a Stone of Leadership - of personal power, freedom, and expanded consciousness. Truly reflecting the qualities of Light, it brings openness, benevolence and warmth, strength, mental clarity, and the willingness and ability to bestow blessings upon others.
Made with Sun Stone, Lava Stone Balls & Pyrite Bead!
UP in my Etsy store now! Etsy Shop :https://buff.ly/2GnNcy7 or through my bio link!