My mom always washed the fruit and veggies before we ate.
When it comes from the garden – it gets all the bugs and dirt off.
When they come from the store and may contain sprays – it helps wash off the yuck.
Personally, my favorite fruit and veggies are the ones I grow, but I'm a little biased. :p
Use this simple & natural, DIY wash for your fresh food: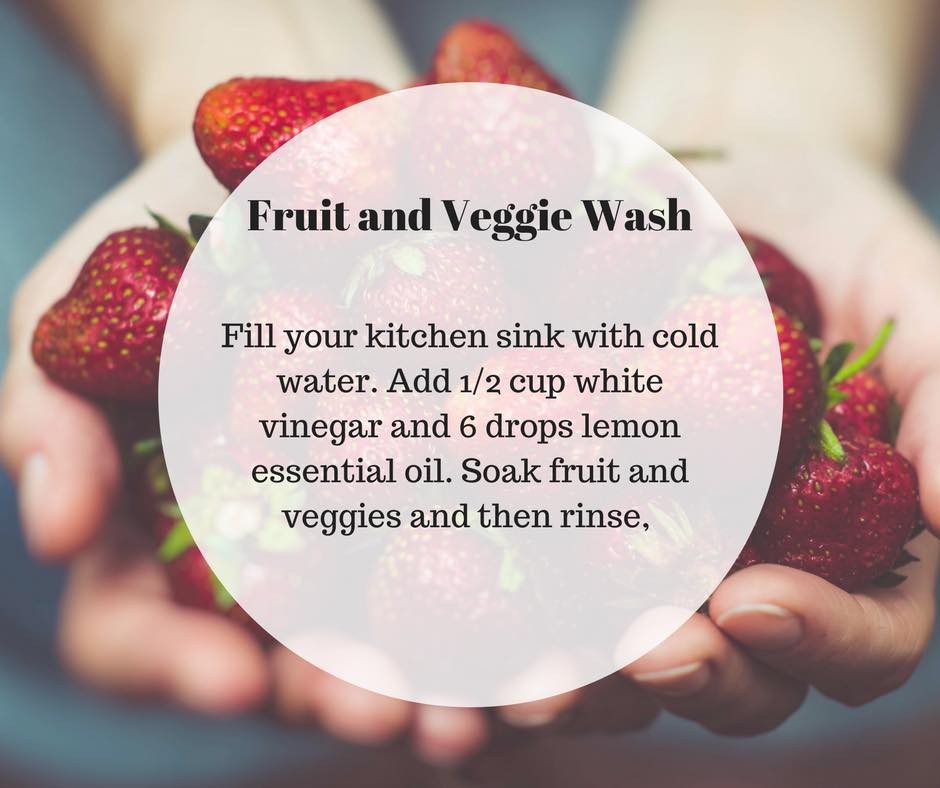 You will need:
1/2 cup – White Vinegar
Sink full – Cold Water
6 Drops – Lemon Essential Oil
Directions:
Soak fruit and veggies and then rinse; enjoy!
Sign up and Purchase your own Essential oils and natural products here: Join & Save